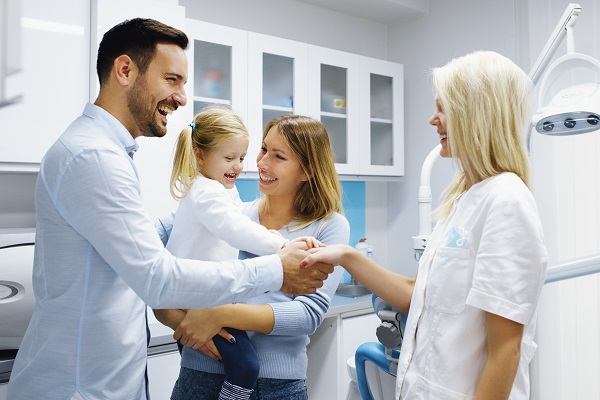 A family dentist is a resource that many individuals are choosing to utilize as they offer convenience and ease for entire families. Both children and adults can visit one location and receive all of their oral health care at the same time, thus making for fewer trips to the dental office.
Family dentists are equipped to treat patients of all ages, as their background includes extensive training in general dentistry services. A common facet of general dentistry that family dentists deal with on a regular basis are toothaches.
About toothaches
Since toothaches are one of the most common complaints that individuals have, family dentists, try to offer patients dental advice in order to avoid experiencing a toothache, to begin with. Because there are so many causes of toothaches, the appropriate course of action for addressing it will vary. However, there are a few general guidelines that family dentists follow when it comes to providing care for toothaches.
How toothaches are cared for by family dentists
Dental patients who experience a toothache for more than two days need to be seen by a family dentist to understand their treatment options. In order for a dentist to understand the type of treatment the patient will need, they will perform a full examination of the mouth, as well as take any necessary X-rays. If the reason for the toothache is due to dental decay, the dentist will remove all of the decay and then use a dental filling in order to restore the tooth.
If the toothache is due to a loose or broken dental filling, it will be necessary to remove the filling, as well as remove any additional decay present before replacing the old filling with a new one. For dental patients who are experiencing a toothache because the pulp inside of the tooth is infected, it is likely that root canal therapy will be needed. If a toothache cannot be treated using one of these common methods, it may be necessary to extract the tooth from the patient's mouth.
At-home self-care before a dental appointment
There are quite a few measures that dental patients can take in order to care for their toothache before they go to a family dentist for treatment. One of the more beneficial self-care treatment options includes rinsing the mouth with salt water. Salt water is a natural disinfectant and therefore, destroys some of the bacteria in the mouth that can increase the pain associated with a toothache. Additional at-home treatment options include swishing the mouth with peroxide, using a cold compress and chasing a few drops of clove or peppermint oil on the tooth.
Visit a family dentist for toothache care
Toothaches can cause an immense amount of discomfort, while also making it hard to eat or speak. Additionally, the pain typically indicates a more serious problem. When experiencing any level of discomfort, it is always better to seek attention from a family dentist who can properly address it. Reach out today to find out more!
Are you considering using a family dentist in the Spokane area? Get more information at https://brookemcloningerdds.com.
Check out what others are saying about our dental services on Yelp: Family Dentist in Spokane, WA.
---
Related Posts
December 2, 2020
Wondering whether a Family Dentist can offer cosmetic dental services to their patients? Yes, they can. When it comes to what types of cosmetic services they offer, it simply depends on each individual dental practice.Understanding …