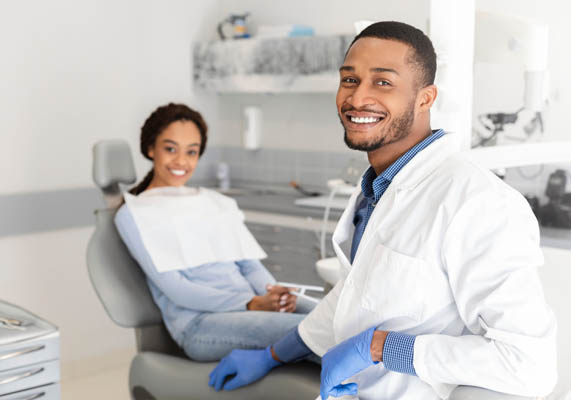 A general dentist is responsible for providing routine oral care to patients of all ages. Routine oral care typically involves cleanings, examinations, fluoride application, and x-rays. X-rays are typically the easiest part of routine oral care, however, they can often get skipped or overlooked. Keep reading to find out why a general dentist recommends getting dental x-rays on a regular basis.
A general dentist explains the importance of getting regular x-rays
Below is a quick overview of why regular x-rays are so important. Review this information when considering whether or not to undergo x-rays on a yearly basis.
Detection and prevention
General dentists recommend regular x-rays for patients of all ages for a number of reasons, including detection and prevention. While a traditional examination of the oral cavity does go a long way, x-rays in dentistry go longer. They provide the general dentist with a better view of the oral cavity, showing all angles, crevices, and hard-to-see areas. This can be extremely beneficial when trying to detect any abnormalities or imperfections that may be a sign of an infection or some other condition. A lot of oral health conditions are hard to detect without x-rays, which is why they are recommended regularly, at least once a year.
The other reason that general dentists recommend x-rays on a regular basis is for prevention. Aside from detecting oral health problems, the general dentist can use the x-rays to make preventive recommendations. For example, individuals that show signs of weak teeth or a shrinking jaw can undergo the necessary measures to put a stop to the progression of either problem. The general dentist can use the x-rays to outline a preventive plan to ensure that the patient remains in optimal health.
What to know
X-rays have been known to induce anxiety in some patients because of radiation exposure. However, they have been used for many years and a lot of research has been put into determining whether there should be a cause for concern. The conclusion of general dentists is that x-rays are safe and present a very low risk. In fact, patients may actually be less safe without x-rays as they play a vital role in helping patients maintain good oral health.
While the risks are known to be extremely low, there are a few things to know with the first being that general dentists typically advise against pregnant women getting x-rays. Additionally, it is not advised to have babies and toddlers undergo x-rays as they are still developing.
Find out more from a general dentist
Want to know more about x-rays? Talking with a general dentist is the best place to start. Specific information can be provided to patients, which can be helpful to patients who are curious about x-rays. Additionally, patients can ask questions and go over any concerns that they have. Reach out today to find out more or to get scheduled for a consultation appointment.
Request an appointment here: https://brookemcloningerdds.com or call Brooke M. Cloninger, D.D.S. at (509) 319-2152 for an appointment in our Spokane office.
Check out what others are saying about our dental services on Yelp: General Dentist in Spokane, WA.
---
Related Posts
January 6, 2021
A general dentist might recommend that patients get x-rays during a dental appointment. X-rays serve many purposes in dentistry, from providing a closer look at the health of the oral cavity to checking a child's …